Touch Screen Test
About this app
Touch Screen Test is a nice android app that comes in useful when you need to quickly test the screen of your smartphone. There are three color-related tests (purity, gradients and shades) and two touch-related ones (single and multi-touch). The Display info button opens a page showing data about the screen resolution, pixel density, aspect ratio and current brightness. Depending on your phone model, in the end you can decide, for example, if the eye comfort mode must be enabled to prevent eye strain, if the brightness level requires some adjustment or if the touch sensitivity is still good all over the screen's surface.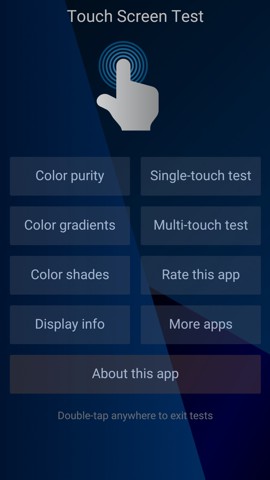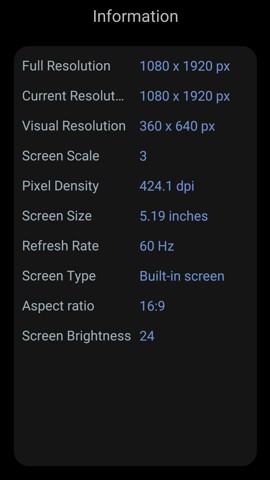 How it works
Once the application starts, the hand icon starts to move horizontally and you can select any test by tapping on the appropriate button. The color tests and Information require one tap for every page (the last one will bring back the main menu). Anyway, you can exit anytime from the current test with a double-tap somewhere on the screen.
The Single-touch test, as it can be seen in the third picture, finishes when the whole screen is filled with blue rectangles - including the area occupied by the upper text message. If the touch screen proved to function properly, you may now run the Multi-touch test and check if several fingers (maximum ten) can be used simultaneously to make multi-finger gestures in your apps. Notice that the Pixel density and the Screen size can have strange values if the current screen mode of your phone is not set to the highest possible resolution.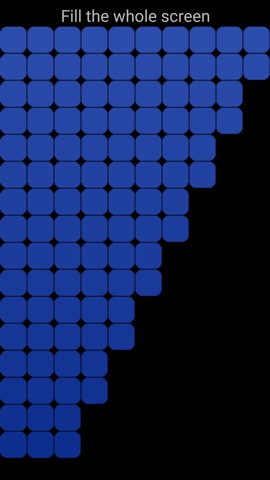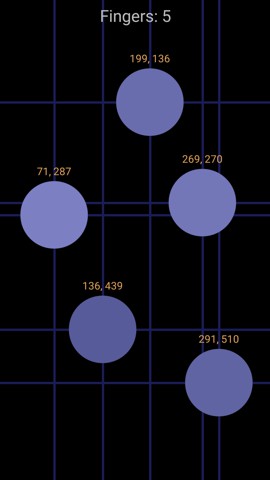 Key

features

-- comprehensive tests for touch screens
-- free application, no ads, no limitations
-- no permission required

-- portrait orientation

-- compatible with most tablets and smartphones