Planets 3D
A freeware tool to view the planets and the moons
Planets is your personal 3D telescope that allows the virtual exploration of the planets and moons of our solar system in high resolution. The Great Red Spot on Jupiter, the beautiful rings of Saturn, the mysterious structures of the Pluto's surface, all of these can now be seen in great detail with just a few mouse clicks. The auto-rotate function, zoom in and out, basic information for each celestial body you are exploring: some of the most important features of this free application. All planetary textures are based on NASA elevation and imagery data and on other free resources (such as those of solarsystemscope.com and stevealbers.net), but some colors and shades were tuned in order to make the images clearer. A double click anywhere on your screen toggles the application's main menu on/ off.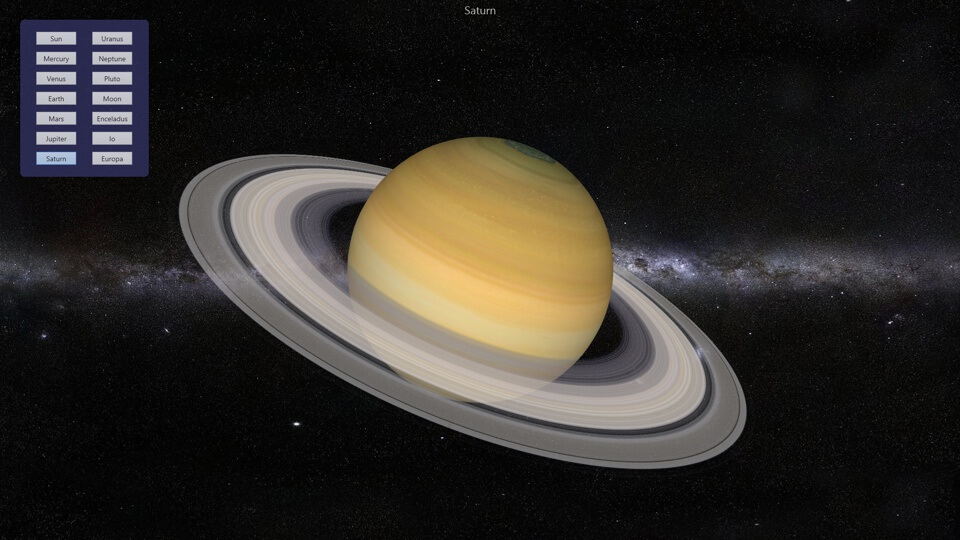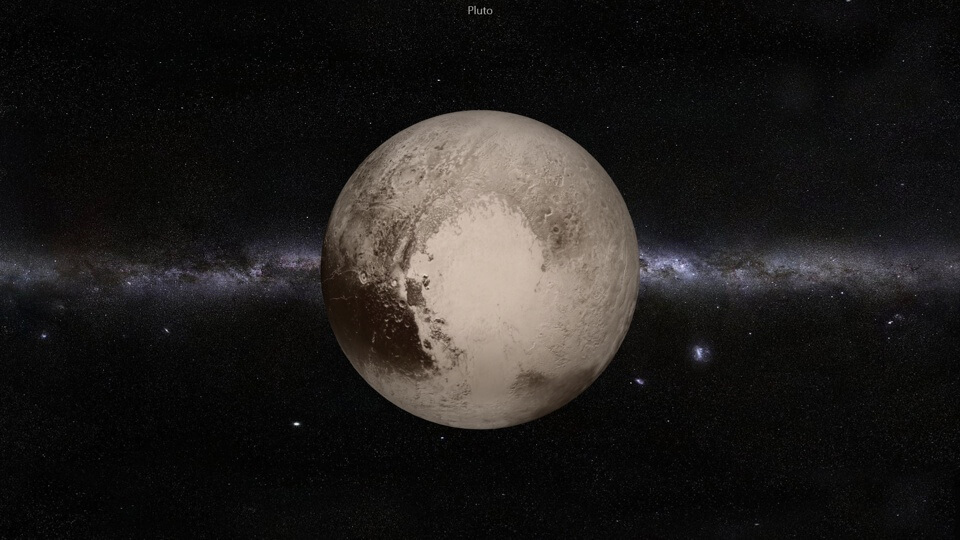 Planets 3D Pro
A shareware 3D tool to view and explore the planets in high definition
All the planets and the Milky Way galaxy in the background can be viewed even better (at twice the current resolution) in this Pro version of Planets. The functionality is very much the same as in the free application case; however, the rotation of a planet is now better simulated, affecting the background image at the same time. The axial tilt was implemented only in case of Saturn and Uranus, more for esthetic purposes. The map of the galaxy is very accurate, being based on the ESO's giga pictures (www.eso.org/public/news/eso0932/).
A right mouse click brings a popup menu from which you can start/stop the rotation or save a beautiful screenshot (to set as wallpaper).