Multi-Search Tool
A utility that runs your web searches much faster!
This software utility is a very useful search tool, especially when it comes to repetitive text searching. Your words and phrases are simultaneously sent to the most important search engines to date, namely Google, Bing and Yahoo, and these tasks are running in three different software threads. The returned data are shortly displayed in three separate windows on the program's main page. These windows are practically silent browsers, which all can be scrolled vertically and horizontally in order to find the significant links.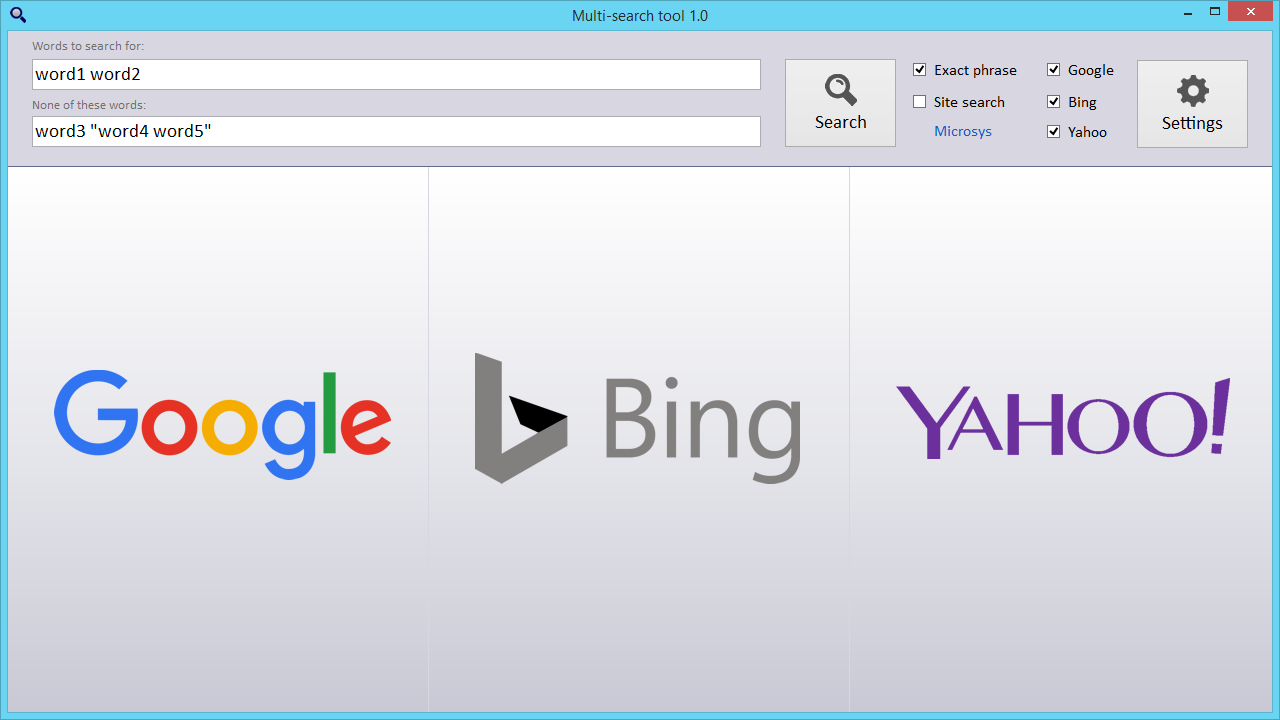 How it works
The upper field represents the place where the words to search for have to be entered (word1 and word2 in this picture). Next line allows you to type the words you don't want to be present in the search results (word3 and the phrase "word4 word5" in the picture). Then you can either press the Enter key or to click on the Search button in order to start the search process. If the Exact phrase was selected, the words you entered will be searched for an exact match; if the Site search is checked, the special term 'site:' is automatically placed in front of your first word (which now has to be a website address like www.example.com) and a site search will be performed. The first line is activated (and its content selected, if any) if you place the mouse cursor over it. Same thing happens when you move the cursor over those three browsers, and this means you may navigate with ease through all results just by using the mouse wheel.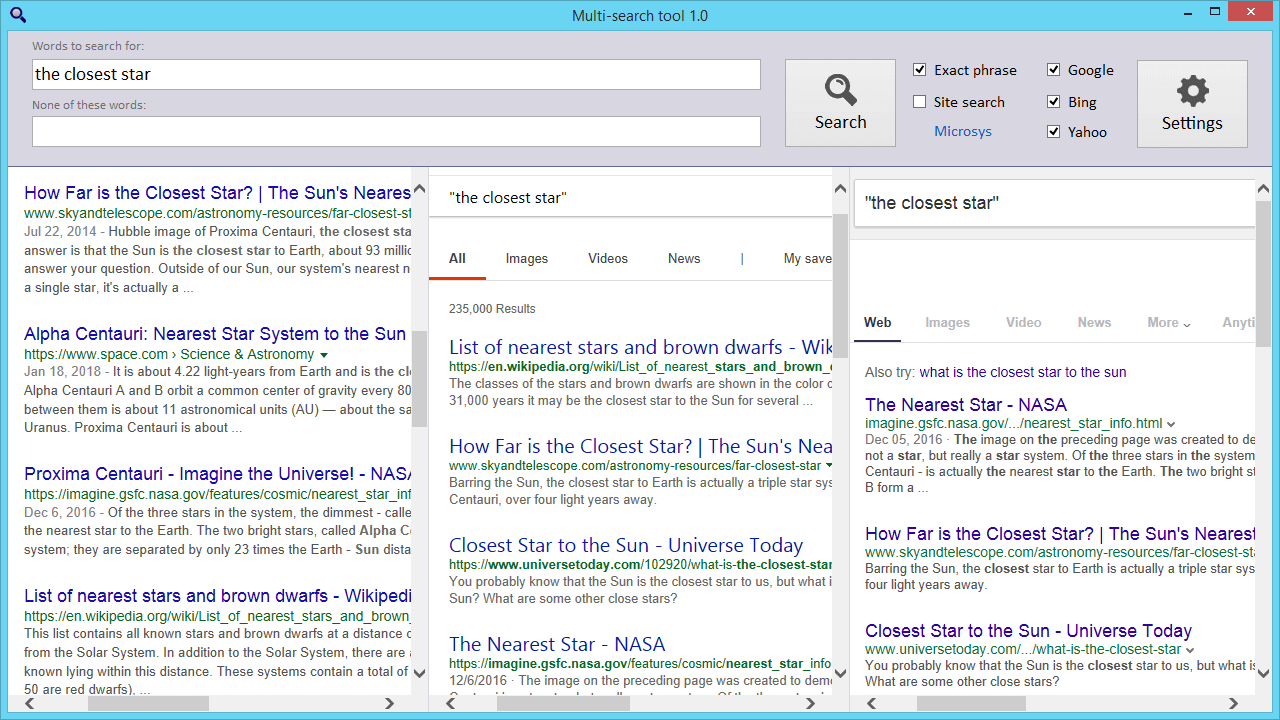 Search engines
There are checkboxes allowing you to select one, two or all three search engines to use. As the browsers are in the 'silent mode', no error messages will be displayed; at the bottom of each page there are the links for the next pages (2, 3, 4...) if they are available, and they will be displayed in the same windows. If you log into these search engines, many of the settings and behaviors might be changed. Anyway, when you find an interesting link, a right mouse click allows you to Open in new window that address and to further work as usual.
Settings
The Settings page shows the commands that are actually sent to the search engines, allowing you to change the strings if necessary. There is also an option to automatically erase the entered words when the search process finishes. Moreover, each browser window can be automatically scrolled to the right in order to see more text from results. These operation can be validated or not, and the distances have to be entered as pixel numbers. When your display resolution is high enough, this option can be ignored.
This program is freeware, and you can use it for a unlimited period of time on one or several computers. Do not hesitate to contact us via e-mail with any suggestions or thoughts.