Galaxies
About this app
This free application is in fact a collection of the most beautiful galaxy pictures to date, thirty high resolution images to feast your eyes on. Imagine you are traveling in a spaceship that can jump almost instantaneously through space. Now you are in your home galaxy, but three seconds later you are exploring Andromeda or Sombrero galaxy! All images originated from these three important sources: ESA/Hubble telescope (www.spacetelescope.org), ESO observatory (www.eso.org) and www.cosmotography.com; however, some colors and shades were tuned in order to make the images clearer. This app is mainly designed for tablets, but it works fine on the modern phones too (Android 4 or newer). Also, it does not contain ads.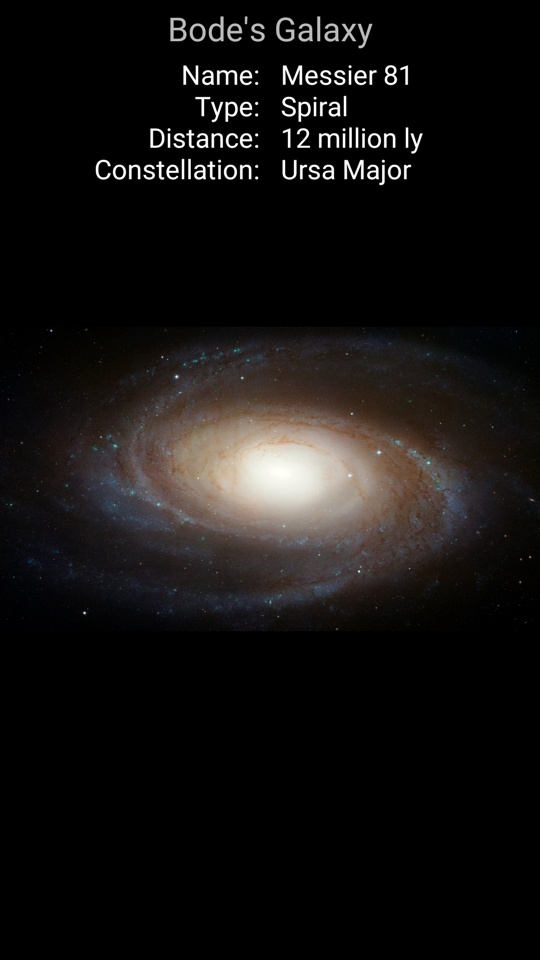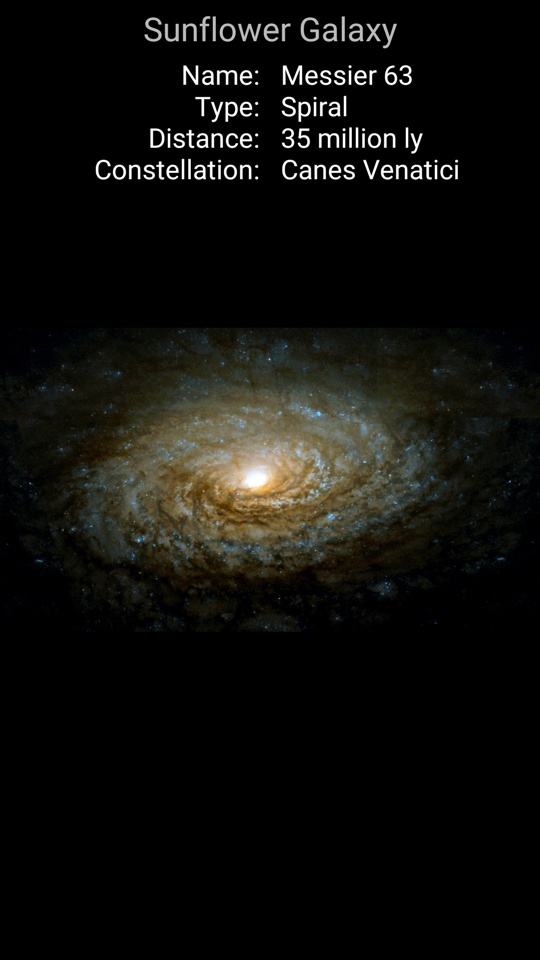 How it works
Once the application is launched, one random galaxy will be displayed in the center of the screen (we recommend the landscape orientation of your mobile device). The menu from the upper-left corner allows you to select any of the galaxy picture from the list; as it is displayed, you can zoom in or move the image, as you like. A double tap anywhere on the screen will toggle the Menu on and off, while a long tap displays the next picture; the four buttons from the right send you to this help page, move the list up and down and respectively display basic information about the currently selected galaxy.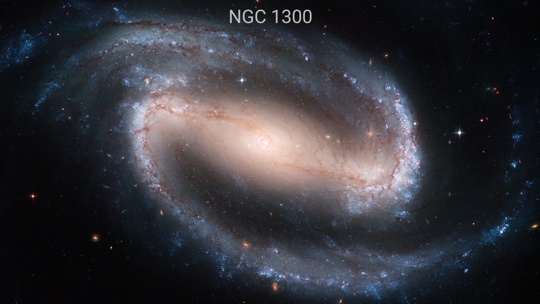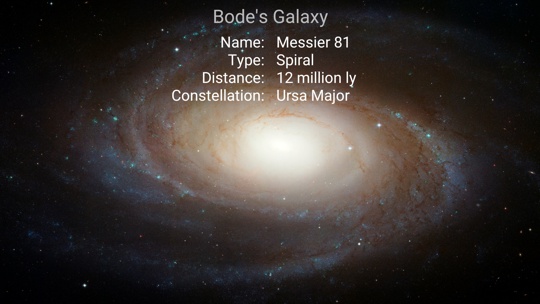 How to play
- The eight stacks from the tableau are filled with cards when the game starts; you have to move them toward the foundation stacks, starting with the Aces.
- To move a card or a stack of cards from one column to another, the card or stack over another one (that has an alternate color, arranged in descending order).
- Each Free Cell from the left is a storage place for one card. Any available card can be moved to an empty cell, and any card from these "free cells" can be moved either back to the tableau or to the foundations, at any moment.
- A Long Tap on a card will automatically move it, if it's suitable, to its foundation stack, to a free cell or to another tableau column.
- The game is over when all the four Kings are displayed on the upper stacks.
- As a rule of thumb, the size of the stack of cards that you can move at once is equal to the number of empty Free Cells plus one. However, this number doubles for every empty tableau column (unless you're moving the sequence to an empty tableau column).
Global features
- special software optimization to lower the power consumption
- simple commands - this app is very easy to use and configure
- high definition pictures
- no ads, no limitations