Euro Rates (Pro)
About this app
If you are interested in the foreign exchange rates published by the European Central Bank (source being www.ecb.europa.eu) or in the up-to-date prices of the most important crypto currencies (source being www.coingecko.com), this is a must-have application. As an easy-to-use software tool (portrait orientation, Android 5 or newer), Euro Rates works on the tablets and smartphones that are connected to the Internet, no matter the type of connection.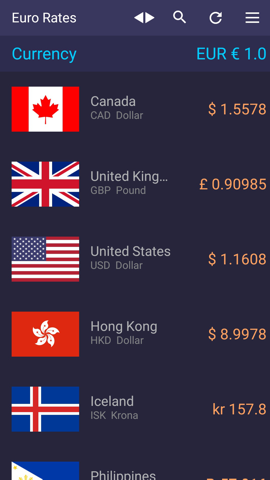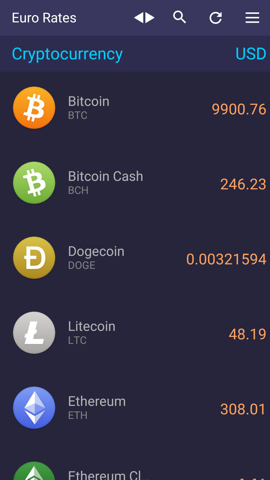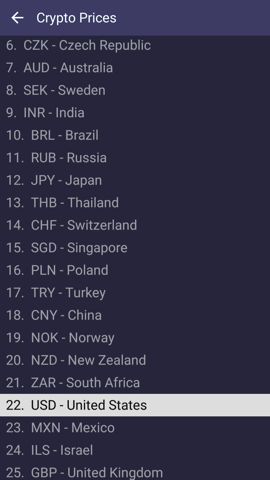 How it works
The first page of the application shows you the list of exchange rates for 35 important currencies, the default base currency being the euro. For an easy access to these rates, each line of the table contains the flag and the name of the respective country, along with the ISO code and the symbol of its currency. The base currency for this list can be changed by tapping on the Magnifier button.
The second page of the application can be accessed by tapping on the two-arrow button from the top. It shows the prices (in US dollars by default, but this can be changed) of the most important 19 cryptocurrencies on the market, having the same functionality as the first page. Now, in addition to Move to Top and to the new Price of coins, an extra option is available for each coin - the 7-day History - triggered by a horizontal Zoom.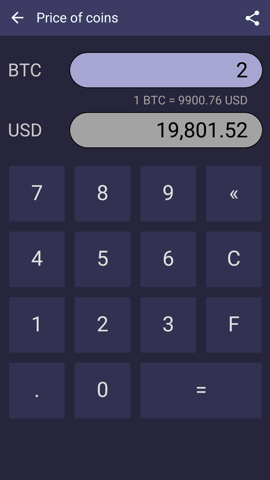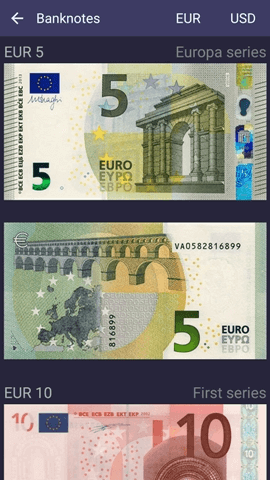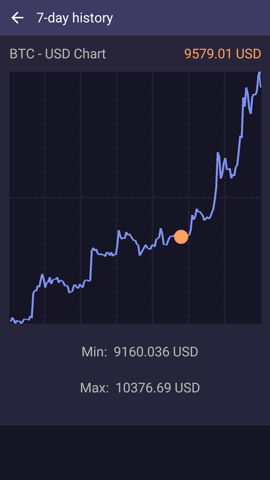 Disclaimer
We make no warranties of any kind in relation to the content offered by this app (the financial data gathered from both sources above), including but not limited to accuracy and updatedness. No part of the content that we provide constitutes financial advice, legal advice or any other form of advice meant for your specific reliance for any purpose. Any use or reliance on our content is solely at your own risk and discretion. Our app contains links that are not provided or maintained by our company; consequently, we cannot guarantee that any of these links or the linked sites will be available at any particular time.
Global features
-- instant display of the rates and prices
-- easy, intuitive and simple commands
-- non intrusive ads
-- dark theme
-- no permission required
-- large, easy to read numbers