Backgammon Classic
Your computer partner for backgammon playing
This version brings you new features, such as a nice wooden board with a 3D viewing option. It comes with some graphic improvements, new checker shapes and colors, many playing options and more intuitive mouse and keyboard commands. Three different game levels, from beginner to advanced, extend the fun and develop your playing skills!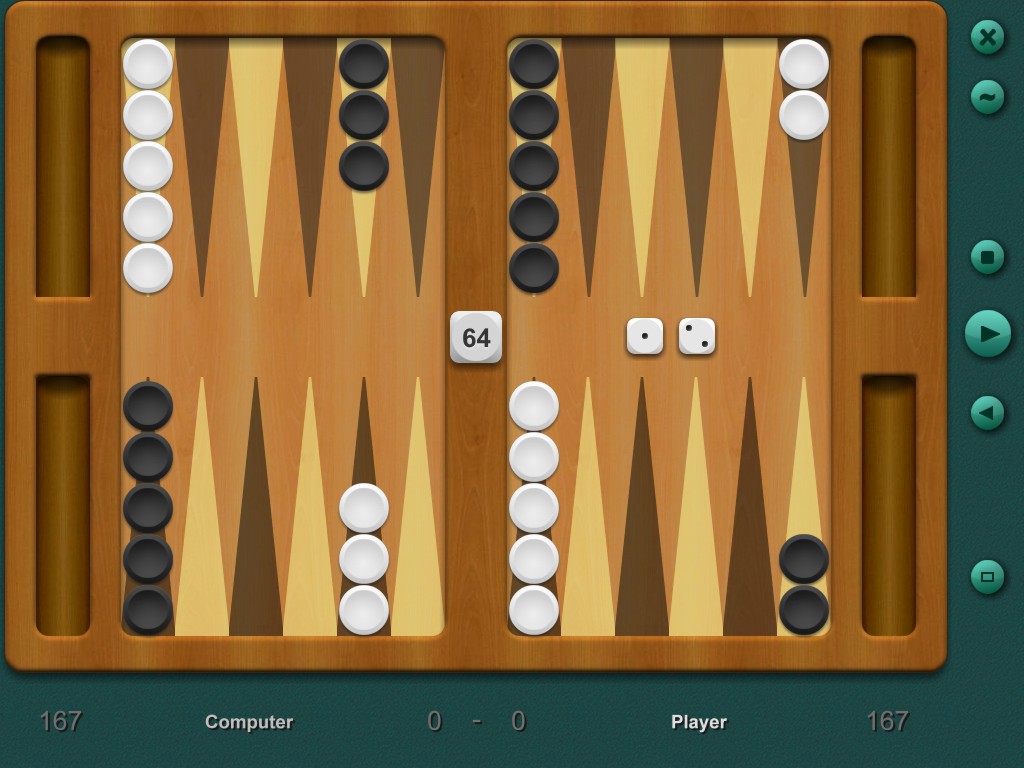 Help page, statistics, recommended move, back move, Jacoby and Crawford rules, sound effects, easy mouse based interface, keyboard commands, pure random dice, doubling cube, are just a few of our game improvements. This version allows you to record an entire game and watch it later. Download and test it for free, with all options enabled, then send us your suggestions and thoughts by e-mail.
A game position editor is now available for the registered users, allowing you to load and test any backgammon position that can be imagined. See another screenshots below: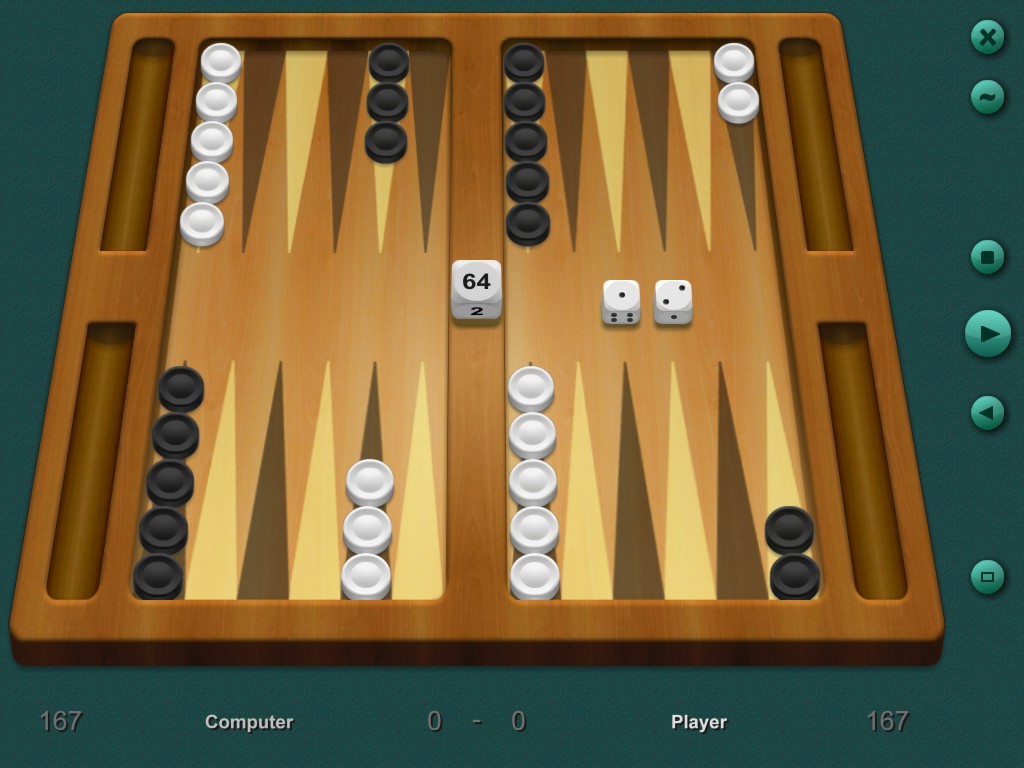 A screenshot with the 3D game board, which offers you a more realistic playing environment.
Screenshot with the new blue-green game board, 2D view.
Screenshot with the new blue-green game board, 3D view.